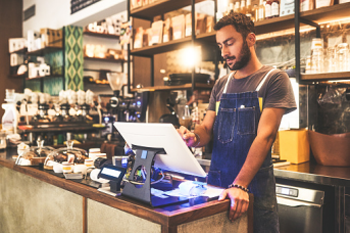 Are you looking for the best POS systems for restaurants? If the answer is yes, you have come to the right place! This guide includes a list of restaurant POS systems that are leading the industry in terms of features and pricing.
The top restaurant POS systems are as follows: TouchBistro, Toast, and Aloha.
In This Guide: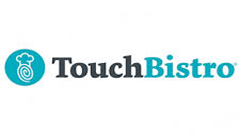 TouchBistro POS System
The TouchBistro POS system is often rated the best overall restaurant platform. It was designed to manage the entire restaurant directly from your mobile device, and it offers extensive freedom when it comes to choosing payment processors and other integrated solutions.
Features
The features included in the TouchBistro POS system cater to all types of restaurants. Whether you are a quick-service restaurant or a food truck, they offer a lean solution that has the power of a traditional restaurant POS system with the convenience of a mobile interface.
Here are some of the key features and tools:
Integrated payment solutions
Merchandising with color photos
Instant menu updates
Inventory tracking and management
Employee management and scheduling
CRM Tools
Costs
TouchBistro offers a free trial for their system, and then the pricing will begin at $69.99 per month, per user. This base price includes many men table management, cloud-based reporting analytics, several free integrations, and 24/7 customer support.
Additional features like reservations start at $229 per month, and online ordering costs $50 per month. This is a relatively affordable POS system considering the robust features available!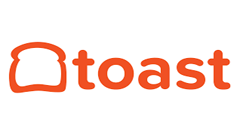 Toast POS System
The next top restaurant POS system is Toast. This unique platform utilizes Android operating systems and includes a wide variety of management and reporting tools to help your restaurant succeed.
Features
The Toast platform is one of the best POS systems for restaurants because it is user-friendly and has intuitive screens. The other benefit is that just because the system is easy to use does not mean that the reporting capabilities and features included are not extensive!
Here are some of the best features available on the Toast restaurant POS system:
Handheld technology options
Guest feedback
Cloud-based analytics
Update the master menu from anywhere
eCommerce integration
Employee tracking and management
Inventory solutions
Costs
The Toast restaurant POS system is an all-in-one package, so when you join their subscription you must also purchase additional hardware. The Toast hardware starter kit begins at $999, and remote installation will be another estimated $500.
The subscription itself is relatively affordable, starting at $75 per terminal, per month. This pricing package includes basic menu management in order workflows, but additional features like online ordering and inventory management have added costs.
Since you are also required to use their payment processing system, you will also pay them a fee to manage your transactions.
Aloha POS System
The last platform on our list of top restaurant POS systems is Aloha. This point-of-sale system was designed for every kind of dining establishment to grow their bottom line without sacrificing quality and customer service.
Features
The Aloha restaurant POS system both impressive solutions when it comes to inventory management and employee tracking. The extensive reporting package provides you with categorized sales by item and product, even including labor costs.
These are some of the additional features that make the Aloha POS system a top-tier solution:
Automated ordering
Employee theft detection
Cloud-based data service with offline capabilities
Mobile and handheld devices
Features to boost customer engagement
Costs
The cost of implementing the Aloha POS system will vary based on the size of your restaurant, the type of equipment, and the number of employees. You all need to work with a representative from their company to determine the cost of installation, monthly subscription fees, payment processing charges, and more.
It is estimated that the cost is about $200 per month, per terminal, but it will depend on the features and functionality that you set up.
References: